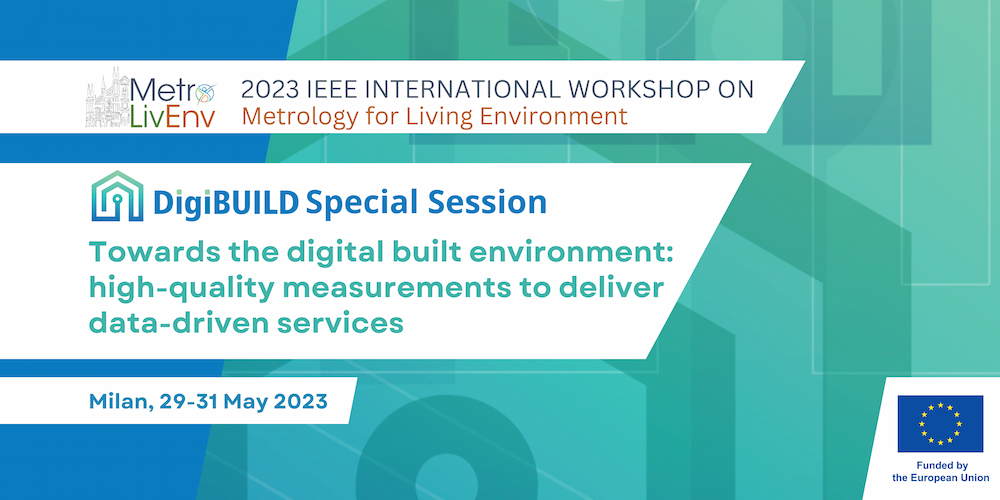 Date
May 29 2023
Expired!
DigiBUILD Special Session
DigiBUILD partners at Università Politecnica delle Marche and organise together with our project coordinator Diego Arnone, ENGINEERING a special session dedicated to DigiBUILD at the International Workshop on Metrology for Living Environment on 29-31 May in Milan.
The aim of this special session is to address the latest research outcomes in the field of new sensing systems and measurement techniques to collect data in Built Environment.
If you are interested in participating with your paper, please find relevant information here: https://www.metrolivenv.org/special-session-9